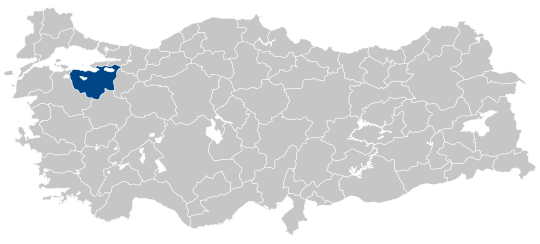 Bursa City Hospital Project is being implemented by the Ministry of Health on an area of 74,500 m2 in Nilüfer district of Bursa under a PPP agreement model and will provide services to Bursa and neighboring provinces.
The project is a City Hospital facility including three hospitals with a total bed capacity of 1,355. These hospitals include a 1,055-bed Main Hospital, a 200-bed Physical Therapy and Rehabilitation Hospital and a 100-bed High Security Forensic Psychiatry Hospital. The main hospital facility consists of 4 buildings surrounding a shared core building and will include the following hospitals:
• General Hospital with a bed capacity of 283
• Cardiovascular Diseases Hospital with a bed capacity of 271
• Oncology Hospital with a bed capacity of 250
• Maternity and Children's Hospital, a General Hospital and a Psychiatry Hospital with a total bed capacity of 251
Equipped with world-class seismic isolation technology, the Bursa City Hospital will continue to fulfill all its operational activities without any setbacks, even during and after the most severe earthquakes.