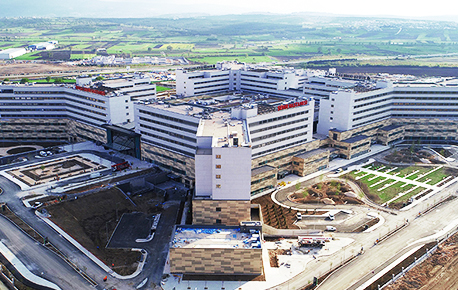 Renaissance Healthcare Investment Co. Inc. operates under the Renaissance Real Estate Development Co. Inc. and is the investment company of Rönesans Holding in the health sector. Although Renaissance Healthcare Investment Co. Inc. was established in 2012, Renaissance Healthcare has experience over 20 years about international construction and has experience of 14 years about real estate development of the Renaissance Group and has already become one of the leading investors of Turkey in the field of health investment.
Renaissance Healthcare Investment has won the public tenders towards Adana Integrated Health Campus, Elazığ Integrated Health Campus, Bursa Integrated Health Campus, İkitelli Integrated Health Campus, Yozgat Training and Research Hospital of the Ministry of Health, General Directorate of Health Investments, Department of Public Private Partnership and towards constructing and operating the Physical Treatment and Rehabilitation, Psychiatry and High Security Forensic Psychiatry Hospitals which will be constructed in Afyon, Diyarbakır, Erzurum, Istanbul, Malatya, Samsun, Trabzon, and Van. These projects having approximately 3.000.000 m² square meters construction area and 9.500 total bed-capacity will be operated with the Ministry of Health during 25 years period after they are completed.
It is aimed that some of the healthcare organizations which are not possible to be established by the public funding in the short term will be constructed and financed by private sector, and they will be furnished with the necessary equipment determined in the tender and after that the public costs of these investments will spread to the long term with the hires to be paid against 25 years of operating by the Public Private Partnership – PPP model. By means of these projects to be constructed with the Public Private Partnership model it is also aimed that the opportunity of high quality health care service will be provided for people who live in the cities and around lack of health facilities.
Renaissance Healthcare Investment Co. Inc. aims to quickly extend its health investments portfolio by increasing its existing investments.